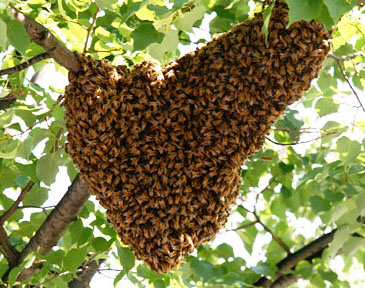 If you find a swarm of bees, I do honey bee swarm removal in Lancaster, PA. Call or text 717-723-9070.  I'd be glad to remove your swarm of bees for free and give them a new home.
Please don't attempt to kill your honey bees as bee populations across the U.S. are in decline.  Bees are very important for many agricultural crops.  There's a beekeeper out there that would love to have your honeybees.
If you have any questions about bee swarms or bee removal just call or text me at 717-723-9070.
Here are some more photos of what swarms of honey bees look like.  They are usually very calm when in a swarm.